Who has the fastest reaction time? Battle it out with your friends and find out! 🎲🏆🏅
In this Wappsto:bit Academy project we have built a reaction game using 2 extra micro:bits as controllers.
Equipment needed for this project:
Gamemaster: 1 micro:bit in 1 Wappsto:bit with a power source (we recommend using Wi-Fi, as it ensures low latency)
Player A: 1 micro:bit with battery
Player B: 1 micro:bit with battery
Your equipment could look like this! ⬇️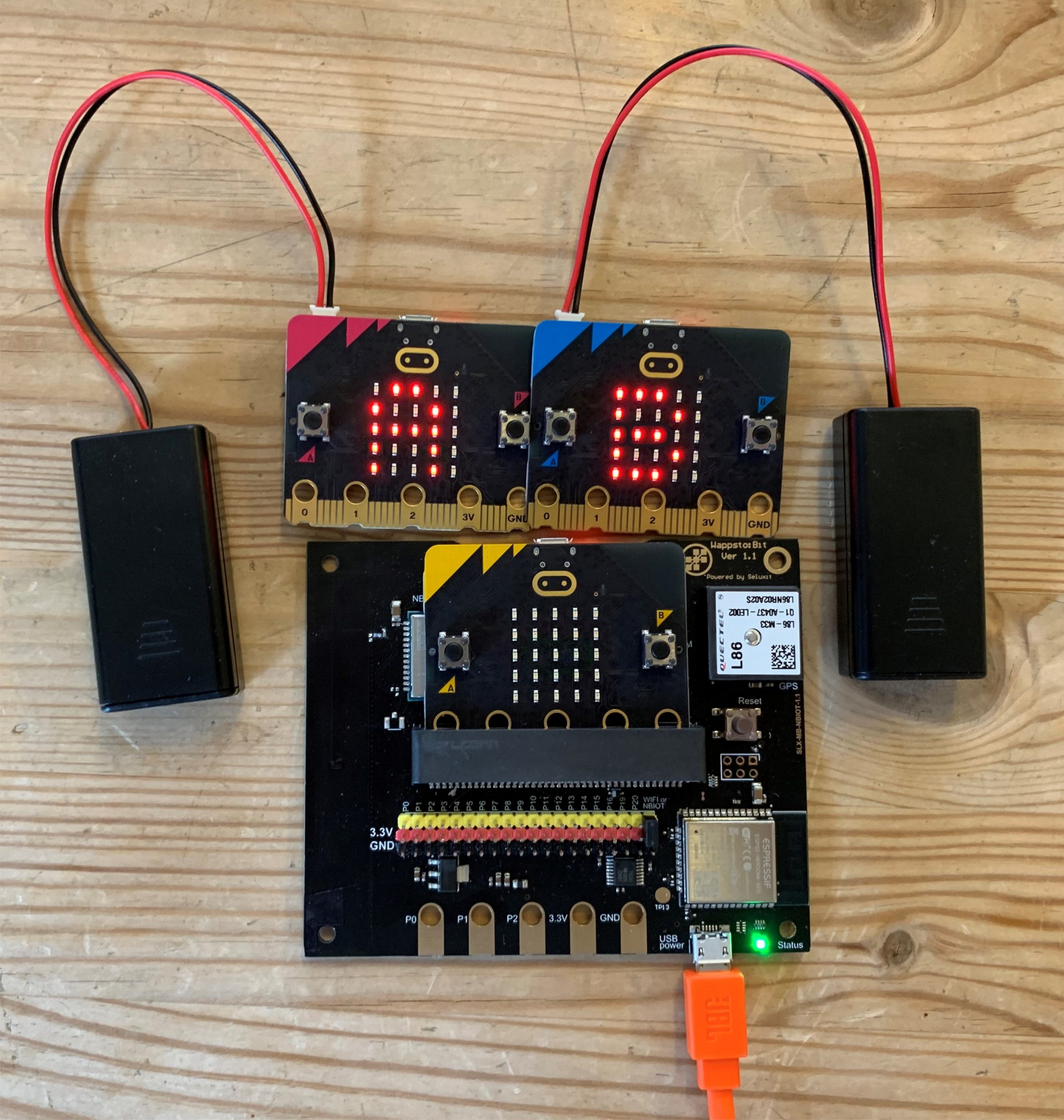 Are you interested in going in depth with the code?
Then watch this video where Simon explains it all more in depth!
Time to crack the code! Gamemaster code:
4 custom values:
Random number: the number players have to react on
Can receive number communication with other micro:bits
Point A & B: for keeping score!
3 functions:
Press A: Generate a number between 1-4 and send "Can receive number" = 1 to the controllers
Press A+B: Reset the score and controllers
On radio received: Check if player A or B sent input and if correct or not, then assign a point
Gamemaster code ⬇️

Controller code:
4 actions – only active when Gamemaster generates a new number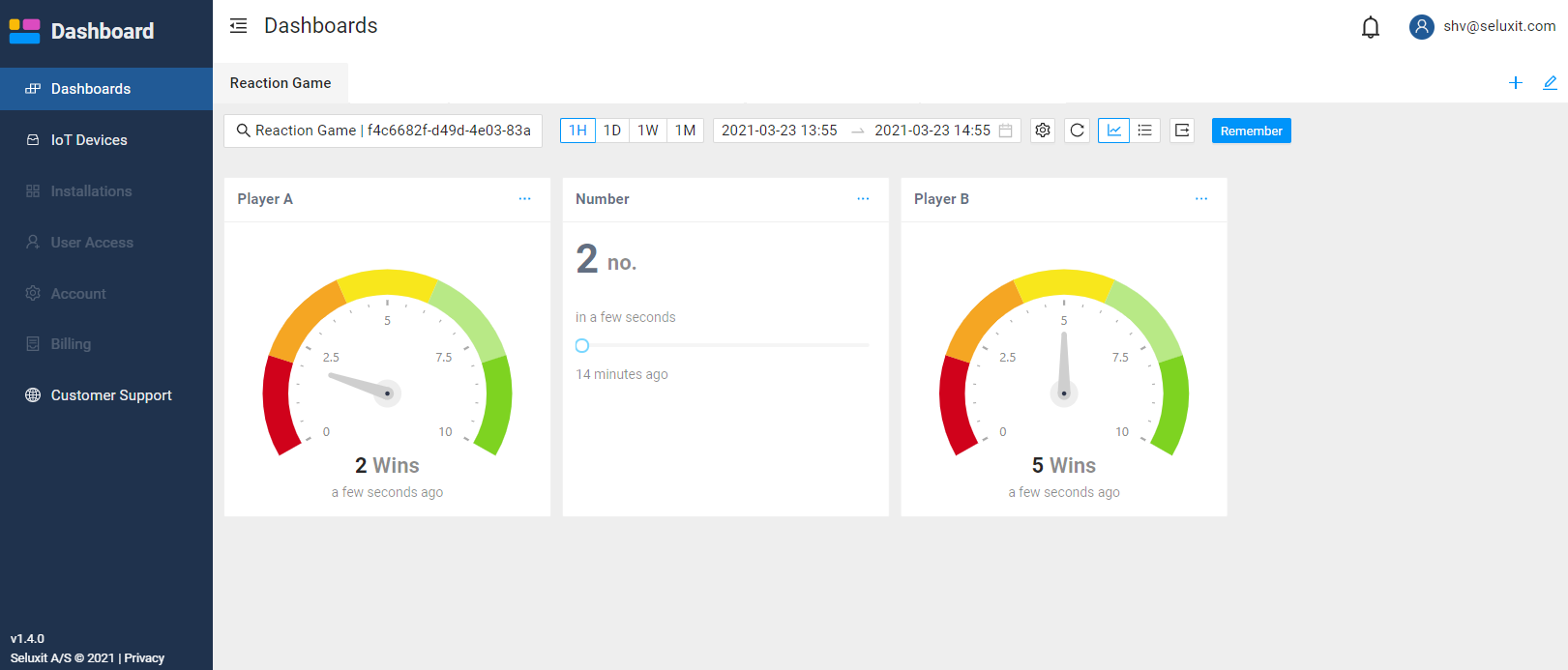 Wappsto.com view
You can also setup your own cool dashboard using Gauge widgets!
To make the Gauge widgets pretty, you can use this secret gamemaster code 🙂
Don't Miss Out on Awesome Projects and News
Stay in the Loop and Join our Newsletter!
Learn together with Wappsto:bit
Start experimenting with fun projects