🌫️

Learn about Air Quality
Are you ready to use the Wappsto:bit Air Quality kit in your classroom?
If it's your student's first time using Wappsto:bit or micro:bit , we suggest starting out with the "Get started with Wappsto:bit lesson".
Here we've made inspiration for you as a teacher and assignments for your students.
Down the text files and feel free to edit it and make it your own!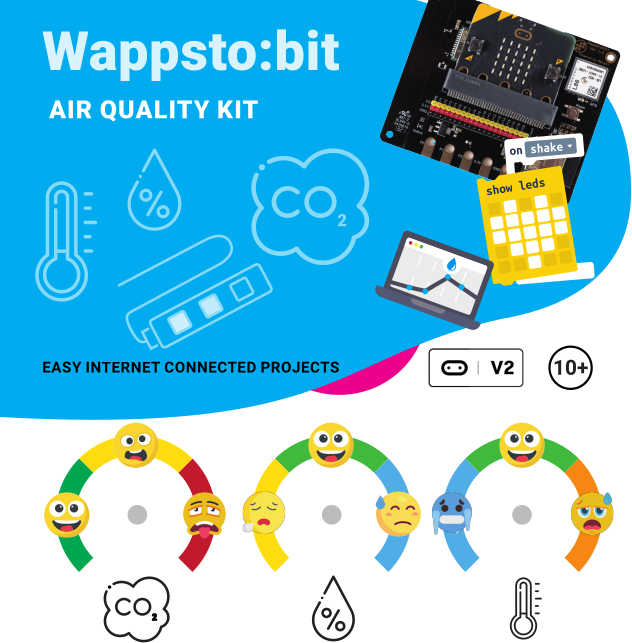 Learn together with Wappsto:bit
Start experimenting with fun projects